About Us
---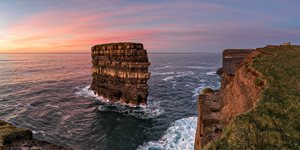 Mayo County Council is at the heart of local community and is a key provider of economic and social development in Mayo. As the democratic leader of the County, we represent the people while delivering vital local services which are central to the quality of life of everybody who lives in, works in and visits Mayo.
As the leading public sector body in Mayo, Mayo County Council also support and facilitate other stakeholders who are responsible for key public services. When we deliver our responsibilities, others can deliver their obligations as well. The Council is central to making Mayo, sustainable, inclusive, prosperous and proud.
Mayo County Council is community centred and people focused, our mission, as the democratic body representing the people of Mayo, is to meet our commitments to our communities. We represent the people through our councillors, and our staff also strive to make a positive contribution to the development of Co Mayo, now and into the future.
Follow our social media platforms: